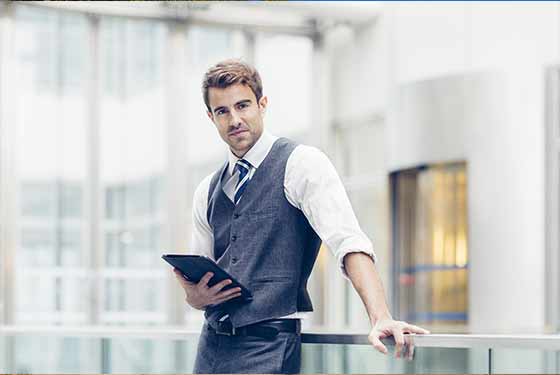 FHA, Conventional, VA, USDA & Down Payment Assistance Mortgage Loans - Serving the High Desert, Inland Empire and all of Southern California.
Welcome to the official site of Victory Home Mortgage, INC. We are a full-service mortgage company based in Victorville, CA. We specialize in FHA, Conventional, VA Mortgage in Victorville. We also serve the surrounding cities in San Bernardino County. Whether you are buying a home or refinancing in or around zip code 92392, we can help you realize your dream of home ownership or save you money when getting your new lower monthly payment.
Refinancing? We can help you with that, too!
We offer a wide range of refinance options, designed to best meet the needs of local borrowers. If you're looking for cash out, or to just get a better rate and term, we can assist you. We offer the following Refinancing Programs:
FHA Streamline | FHA Cash Out and Rate Term | FHA 203k
Contact Victory Home Mortgage, INC. today to discuss your mortgage loan options and find out which loan program will best suit your needs.
Contact Us
Loan Programs
Explore various loan program options for fixed and adjustable rate mortgages.
We are home loan experts dedicated to making sure your home purchase or refinance experience is top-notch.
Find Loan Products We Offer
No matter what type of loan you need, we're with you every step of the way. Let us find you the perfect loan to go with it.
$150 million
In Loans Funded to Date
97%
Customer Satisfaction Rate
10-Day
Average Loan Approval Period
Have any question about us?
Don't hesitate to contact us
Contact Us
What users Saying
Jennifer Vargas
Adriana and Victor are a dream team. My husband and I are happy to have come to Victory Home Mortgage for our home purchase. Despite the crazy market, Victor was always very transparent, trustworthy and is very knowledgeable. Adriana is everything we needed in a Realtor. She is very knowledgeable, always quick to respond, get answers and get things done. They both kept us at ease and went ABOVE AND BEYOND in every aspect. We would confidently recommend them to friends and family.
Frankie Valencia
My wife and I have had the pleasure with working with Victor on a few of our refinances, and he has always gave us 100% of his time. He is always quick to reply to any questions that we have, constantly helping us with any paper work that needs to be done. He is really knowledgeable about loans and the processes. I will continue to use Victor for any future loans and refinances. I would highly recommend Victor on your loans and refinances to get the job done quickly and efficiently
Mena Garcia
I know victor for more than 3 years his professionalism is extreme his timing is amazing his personality make you keep him as a family member and actually is what he turned into part of our family. He help us twice already and now my daughter and his services will be with us for as long we live. Thank you victor for everything and I want to welcome Adriana our real estate agent and part of victor team is a wonderful lady amazing agent and we will keep her in the family too. Thank you to both of you so much for everything
Jessica Trujillo
Victor is knowledgeable at what he does. You do not have to wonder where you stand throughout the process because he makes sure to keep you updated and informed. You also don't have to worry about him not answering or returning phone calls. I was added on to a loan very last minute in the process close to when transaction was supposed to close and Victor still made it happen in 35 days.
Myrna Seccia
Victory Home Mortgage did a great job refinancing our Mortgage loan. He and with the assistance of another loan officer assisted me to get our application and paperwork in a completed file to send to this Business to get the process done within a quick and timely manner. Thank you Victor!
Timotheus Schuchner
Victor helped get everything needed to get us into our first home. Victor was very responsive and professional. Thank you
Rosa Solorzano
(Translated by Google) Victor is very approachable, he always answers calls quickly and efficiently. And he definitely makes sure to close deals in record time, fast I definitely recommend it to everyone who needs a serious and professional lender ???????????????????? (Original) Víctor es muy accesible, siempre contesta las llamadas rápido y eficiente. Y definitivamente se asegura de cerrar los tratos en tiempo récord, rápido Definitivamente lo recomiendo a todos quienes necesiten un prestamista serio y profesional ????????????????????
Laura Dora
I highly recommend working with Victory Home Mortgage. Victor assisted me with refinancing my mortgage and was responsive, answered all of my questions and went above and beyond to ensure that I got the best rate possible, while keeping me up to date during the entire process. 5 star customer service!
Pearl Solorio
All I can say is they will ABSOLUTELY do anything they can to help you and stick by you all the way thank you guys for everything!!
Sonia Rivera
Victor, is very professional and prompt to respond back with client and loan updates. I highly recommend Victor Home Mortgage for refinancing and purchases.
Lawrence Winston
I had a wonderful experience with Victor from Victory Home Mortgage INC. Victor did a great job helping me through my Refi Loan. Victor is very informative. When I have a question for Victor, he replies back to me quickly. Everything went smooth with the refinance and the loan closed. I had a great experience with Victory Home Mortgage INC. I would definitely refer my family and friends.
Elizabeth Marroquin
Victor and his Team work with integrity and professionalism and more importantly sense of urgency!! Closed in less than 30 days to close our loan with a great rate!!! I wouldn't work with anyone else! Victor has helped us with all of our loans!!! We highly recommend him and his team!